Immanuel Vision Foundation
It is our mission to provide financial support to non-profit, charitable 501(c)(3) organizations whose purpose aligns with ours:
"Meet the physical, emotional and spiritual needs of seniors; respond to needs in community health; and support the ministry of the Church."
The Foundation seeks to support organizations that:
Demonstrate financial stability, strong leadership, and consistent planning,

Implement innovation and catalytic opportunity,

Clearly define objectives and strategic plans, and

Have developed additional, reliable sources of funding for the project requested.
Priority Areas of Grant Making
Seniors
The Foundation will support programs and initiatives that will implement the Immanuel vision that "all people will grow and age with dignity, safety and wellness." Immanuel's expertise for the health and well-being of seniors make this a particular priority area for the foundation funding.
Community Health
The Foundation will support programs and initiatives that will strengthen and stabilize quality of life.
The Church
Grants in this area will support programs that reflect a heritage of faith-based service to others.
Eligibility Requirements
Seniors are identified as the post-65 age population living within the Immanuel geographic area.
Geographic area:
The State of Nebraska
The Iowa communities of Council Bluffs and Des Moines, plus the Iowa counties of Boone, Dallas, Harrison, Jasper, Madison, Marion, Marshall, Mills, Polk, Pottawattamie, Story and Warren
Additional Criteria:
Applicant must provide a copy of its IRS Letter of Tax-Exempt Determination issued in accordance with Section 501(c)(3) of the Internal Revenue Code
Applicant must provide a copy of organization's W-9 form (containing EIN number). Latest W-9 forms can be accessed from the IRS at https://www.irs.gov/pub/irs-pdf/fw9.pdf 
Applicants may apply for only one grant per calendar year on the Foundation schedule
An Applicant that is declined may not re-apply for the same purpose for a period of two years
Applications in support of a specific program or project of an organization or entity will not be considered in any two consecutive years.
The Immanuel Vision Foundation will accept multi-year grant applications (up to three years) for community grants in the spring grant cycle. Multi-year grants must be for the same program or project.
If an applicant is awarded a multi-year grant (e.g., if an Applicant is awarded a 3-year grant for the years 2020, 2021, 2022, that Applicant is ineligible to apply for a grant from the Immanuel Vision Foundation in 2023).
The Immanuel Vision Foundation accepts community grant applications up to an amount of $40,000 annually from February 1st - March 31st. To be considered for the current grant cycle all completed applications MUST be received or postmarked no later than March 31st. Applications can be delivered or mailed to Immanuel Vision Foundation, 1044 North 115th Street, Suite 500, Omaha, Nebraska 68154. Only completed applications will be considered.
The Immanuel Vision Foundation is not able to consider grant applications in the following categories:
Individuals
Other foundations or "pass through" organizations
Debt reduction
For-profit entities
Social groups, or individual participants in those organizations
Organizations that discriminate on the basis of race, national or ethnic origin, religion, gender, age, sexual orientation, marital or family status, military service, disability, or any other groups protected by law
Field trips, tours, and conference attendance costs
Fundraising events or sponsorships (e.g., golf tournaments, school events, etc.)
Scholarships
Advertising or promotional merchandise
Annual fund-raising campaigns
Animal welfare
Support of school activities, clubs, and events; pageants; school-based organizations such as PTA or PTO
Amateur or professional sports programs in all age groups.
Click here see a list of the most recent list of Grant Recipients.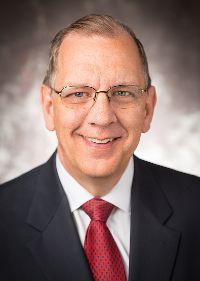 Please contact Immanuel Vision Foundation Executive Director Mark Grorud at 402.829.6959 or via email with any questions.
Review Application
If your organization is interested in applying for a grant, please review the requirements within the application below.